Our Goals
Buying directly from the manufacturer saves your time and money. The main goal is to make the whole process convenient and stress free thanks to our knowledge, experience, speed and high quality.
Fitting Your Needs
Product packaging design refers not only to the creation of the exterior of a product but also to it's functionality. Choose from thousands of enclosure sizes, styles and options to meet your exact needs.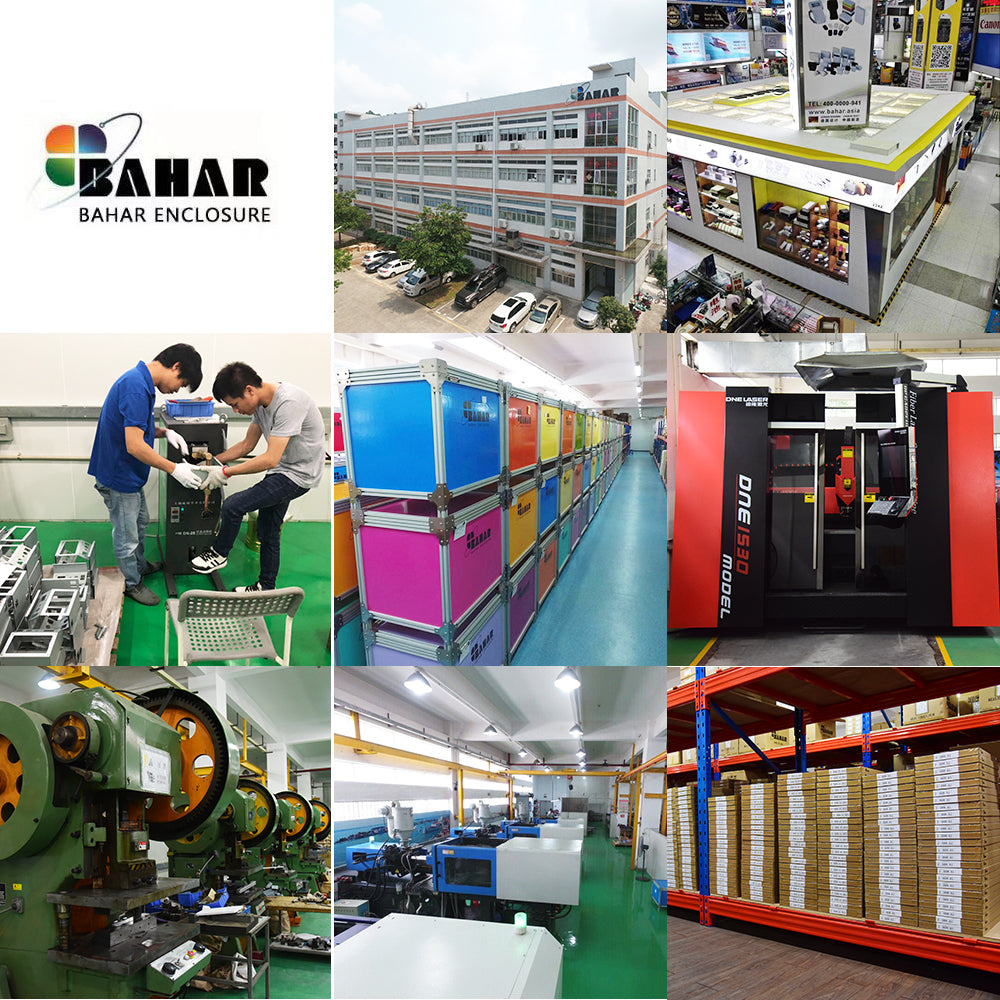 About Bahar Enclosure
Welcome to Bahar Enclosure, where innovation meets top-notch quality at unbeatable pricing! Founded in 2010 by Mr. Ali Poursaraf in Shenzhen, China. We are a leading manufacturer of plastic and metal enclosures for electronic equipment.

Our mission is to provide you with the highest quality enclosures in a wide range of colors, ensuring you find the perfect fit for your needs. With over 1000 available models and a continuous stream of new products, including waterproof (IP68), din-rail enclosures (UL 94 V-0), metal enclosures, and more, you'll always have cutting-edge solutions to choose from.

At Bahar Enclosure, we take pride in our dedicated team of over 80 employees worldwide. With sales offices in Germany, Spain, and the UAE, as well as a Europe warehouse, we are well-positioned to support you at every phase of your project.

Want to see our craftsmanship in action? Feel free to contact us and schedule a factory tour. We'd love to welcome you in person and showcase how your products are skillfully crafted.

Join us on our journey to redefine electronic equipment enclosures with innovative designs, top-quality materials, and excellent customer support. Bahar Enclosure - Your vision, our protection.
Our products